WHAT OUR CUSTOMERS THINK ABOUT US
Our Latest Reviews
We're proud of our satisfaction record, and not afraid to shout about it.
We believe that honesty is paramount. We make diamond jewellery because we believe that we can offer you an outstanding service at an outstanding price. So when we found Feefo we were delighted to add it to our website. Everybody claims they are special, but the only judge is you.
Feefo is an independent review system that gives you the chance to rate products and services within a range of Excellent to Bad. Whatever you record with Feefo, good or bad, it is posted immediately onto our website for the whole world to see.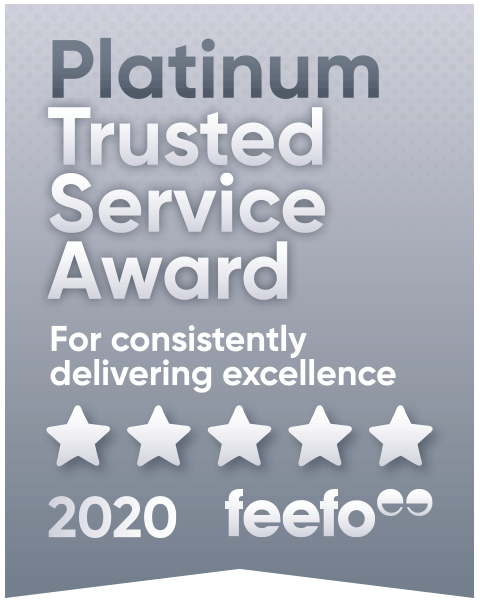 We cannot edit or change your response in any way and are delighted to see that most of our customers have been pleased with our service.
Take a look at our most recent feedback, or visit Feefo by following this link.
Date
Product
Score
Customer Comment

0.3

16-Apr-2019
Diamond Ring Cleaner

I ordered my product at the start of January with the money taken out of my bank on the 7th. I have now received this FEEFO however I am yet to receive my parcel! Read More

0.3

16-Apr-2019
Engraving

The whole team and people have been very accommodating and helpful. No hard sell which made the journey less stressful. They were quick to accommodate any changes we requested. Read More

0.3

07-Apr-2019
Diamond Ring Cleaner

Pleased with the product. Read More

0.3

06-Apr-2019
Yvonne

Excellent customer service Read More

0.3

06-Apr-2019
2.5mm Vintage Court

Thoroughly recommend! Alex was excellent in advising us on the diamond choices. Thank you Alex. Sam & jennie Read More

0.3

02-Apr-2019
6.0mm Deluxe Court

Just what I wanted and at the right price Read More

0.3

02-Apr-2019
Chloe

Fantastic service, excellent customer service and speedy delivery
Couldn't ask for more Read More

0.3

30-Mar-2019
Microfibre Polishing Cloth

Both my engagement ring and now my wedding ring have been purchased from Samara James. I had no idea what wedding ring to get, I emailed with my engagement ring style and was given recommendations for what would suit. This was so helpful and I subsequently bought one - it is perfect. Great service,... Read More

0.3

28-Mar-2019
2.5mm Modern Court

Great service, very friendly and knowledgeable. Thumbs up Read More

0.3

28-Mar-2019
Aisha

Excellent service. Read More

0.3

28-Mar-2019
2.5mm Channel Set

Thank you so much to everyone at Samara James. I was worried about ordering online but we couldn't be happier with the whole process from start to finish. We brought our engagement ring from you and then wedding rings. I changed my mind re the style of wedding ring and sent it back to you completely... Read More

0.3

25-Mar-2019
Bronte

Very prefessional and appreciate the knowledge and guidance supplied to us. We walked away with the perfect engagement and wedding rings and that was done to the time, effort and knowlege of the staff. Read More

0.3

19-Mar-2019
Gina

There communication and customer service was excellent. The web site is also incredibly east to use Read More

0.3

19-Mar-2019
Leah

Me and my fiancé looked around for a while but SJ simply had the best rings AND they seemed a better value (nicer for less £). The website was also very helpful & easy to use and really helped us narrow down what we wanted. Overall, a great service that I would certainly recommend. I purchased an... Read More

0.3

11-Mar-2019
Hope

Alex at samara James is very knowledgeable and when I had a few silly questions managed to answer them all and very quickly as I was corresponding via email Read More

0.3

10-Mar-2019
Barbara

My pear shaped diamond ring is perfect. It took 2 weeks for delivery which I was happy about. They even phoned me to discuss my choices of clarity, colour etc, to make sure I fully understood the impact of each choice and even suggested my cut be 'ideal cut' and one grade lower on colour to give a... Read More

0.3

05-Mar-2019
Billie

It was a fantastic experience from making the initial appointment , the customer service, the appointment itself with a very experienced diamond expert and the ring has surpassed our expectations. Read More

0.3

05-Mar-2019
Bespoke Wedding Ring

We had a wonderful time with Samara James. I purchased the engagement ring, with options provided and the appropriate level of guidance. We enjoyed the experience and went back to buy both of our wedding bands. Professional and quality service! Read More

0.3

27-Feb-2019
Gloria

Excellent service, really easy to deal with and made the process incredibly straight forward and simple. Not to mention really helpful staff Read More

0.3

27-Feb-2019
Antonia

Easy purchase process and really happy with the end result! Kept me up to date all the way through and even managed to deliver a week early. Read More

0.3

22-Feb-2019
Cameron

Excellent customer service and a very good price range. Read More

0.3

22-Feb-2019
Yolanda

Excellent service!! She said yes!!!!! Thank you for all your help! Read More

0.3

20-Feb-2019
2.5mm Modern Court

This is where my engagement ring was purchased and samara James were great when I asked which wedding band would be the best to choose from Read More

0.3

20-Feb-2019
Harmony

Absolutely first class service from start to finish. The appointment making process is quick and efficient with all on-line contacts followed up with a personal call. The showroom experience was amazing with no sales pressure and incredibly knowledgeable staff. Most importantly the product is sensational, I... Read More

0.3

18-Feb-2019
Astrid

Full in depth review coming soon...

Please don't be fooled by parting with you hard earned money to Samara James. Read More

0.3

17-Feb-2019
Camilla

Great service,non pushy or pressurised approach Read More

0.3

16-Feb-2019
Olivia

Very professional, explained in detail everything I needed to know to make the correct purchase. Read More

0.3

16-Feb-2019
Augusta

I live in Lancashire and was concerned about buying a diamond ring via the Internet. I checked the web site and reviews but was still nervous. I spoke with Ben on line who suggested I order some samples which I did. I ordered 3 very different rings and this proved to be very useful. I ordered one of... Read More

0.3

15-Feb-2019
5.0mm Deluxe Court

Service from Ben was brilliant. Read More

0.3

15-Feb-2019
Athena

From start to finish the whole procedure was stress free. This is a once in a lifetime purchase and I wanted it to be right. The website is excellent with plenty of information on the various diamonds and their properties. The staff are very knowledgeable and supportive through the buying process. I... Read More
GET IN TOUCH
We're on hand to make sure you get the best quality and value for your bespoke jewellery. Contact us today.
-
BY PHONE

01 9011 201

9.00am - 5:30pm. 7 days a week.

BY EMAIL

We aim to reply within 24 hours.