WHAT OUR CUSTOMERS THINK ABOUT US
Our Latest Reviews
We're proud of our satisfaction record, and not afraid to shout about it.
We believe that honesty is paramount. We make diamond jewellery because we believe that we can offer you an outstanding service at an outstanding price. So when we found Feefo we were delighted to add it to our website. Everybody claims they are special, but the only judge is you.
Feefo is an independent review system that gives you the chance to rate products and services within a range of Excellent to Bad. Whatever you record with Feefo, good or bad, it is posted immediately onto our website for the whole world to see.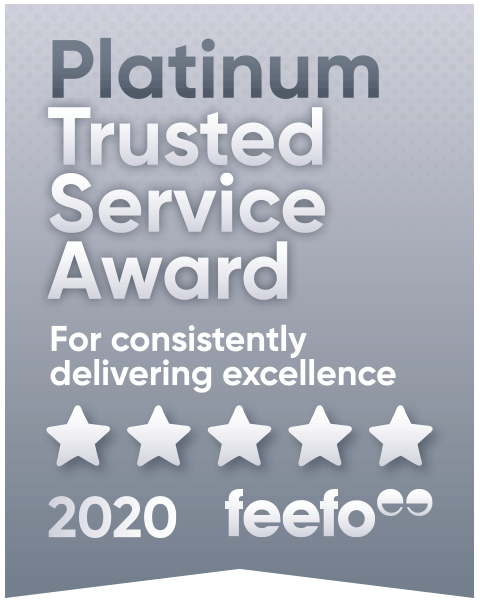 We cannot edit or change your response in any way and are delighted to see that most of our customers have been pleased with our service.
Take a look at our most recent feedback, or visit Feefo by following this link.
Date
Product
Score
Customer Comment

0.3

09-Dec-2019
Jennifer

They were very helpful and helped enhance the gift I was giving by guiding me through the questions I was asking.
The service I received was first class as was the product that I purchased.
Everything went to plan and the goods arrived on time.
Thank you Samara James. Read More

0.3

09-Dec-2019
Meredith

Faultless service from initial phone call through to collecting Read More

0.3

08-Dec-2019
5.0mm Deluxe Heavy Court

Excellent customer service, quality items (engagement ring and wedding rings) amazing value for money. Hats of to all the team Thank you!! Mark and Julie Read More

0.3

07-Dec-2019
Willow

Samara James were excellent from start to finish. The staff were extremely helpful and responsive to any queries (on a few occasions even replying out of hours). This was a time sensitive purchase and they went out their way to ensure the deadline was met (which as of today on delivery was 5 days... Read More

0.3

05-Dec-2019
Assay Office Valuation - 48 Hour

Harriet is very knowledgable and very courteous - she guided us but also involved us in decisions at every step of the journey. Read More

0.3

04-Dec-2019
Kendra

Now that I have finally proposed to my fiancee (she said yes!!) I would like to leave a review of Samara James services.
We our both over the moon with the engagement ring and couldn't be happier. The service I received was extremely helpful and was always quick at responding to any queries I... Read More

0.3

04-Dec-2019
Bespoke Round Diamond Ring

Great product knowledge. Very helpful Read More

0.3

03-Dec-2019
Chloe

a fire star service, great advise and kept me updated and provided a very personal service. I have not got the ring yet it will arrive tomorrow so I cant share any photos yet but happy to do so once I receive the ring. Read More

0.3

02-Dec-2019
Delphine

Very helpful and good communications. Read More

0.3

02-Dec-2019
Stephanie

Customer service is 1st class. They listen to the customer needs and try to please him/her as much as possible. This happened to me at least. I was suggested Samara James by a close friend. I will do the same. I feel very much please with it. And most importantly, The ring looks wonderful! Thanks a lot Read More

0.3

02-Dec-2019
6.0mm Deluxe Flat

Love our wedding rings. Great service and lovely people. Read More

0.3

28-Nov-2019
Morgan

I approached Samara James to buy an engagement ring for my fiancée. I booked an initial appointment, and was warmly greeted by Ellen, who was most helpful in choosing the design of the ring and also selecting the diamond for the design. As my fiancée works in the emergency services, I wanted a second... Read More

0.3

27-Nov-2019
Tara

Best customer services and reliable friendly people Read More

0.3

26-Nov-2019
Billie

Went out of their way to get me a better deal, a better diamond with more clarity. Had to wait a while for delivery, but all in all a good experience. Read More

0.3

25-Nov-2019
Billie

The guy who i dealt with was excellent, not pushy and very informative
I am confident i got the best value for my money Read More

0.3

23-Nov-2019
Viola

Saw the ring we wanted but it was just out of our budget. We emailed and Isabelle replied asking a few questions, she was able to find a diamond to fit the settling within our budget. We really wanted the ring for our anniversary/engagement party and they were able to get it to us early! Amazing... Read More

0.3

23-Nov-2019
Shakira

Fantastic ring we are both extremely happy. Great customer service at the start where they rang to chat through my specifications. Only improvement could have been the delivery time as went over their expected period of 15-20 days. Other than that very happy just a shame waiting for it. Read More

0.3

23-Nov-2019
Freya

Superb service and would highly recommend Samar's James. Thrilled with our purchase. Read More

0.3

12-Nov-2019
Enya

From the website to the ring in my hand it all was as described, only comment would be some kind of continuity of staff would have been nice but everyone I dealt with was clear and friendly for this important purchase. Read More

0.3

11-Nov-2019
Stephanie

Fantastic service. Very helpful throughout the whole process. Also managed to fit around my short time scale which I really appreciated. Thankyou very much. I shall certainly be recommending you. Read More

0.3

11-Nov-2019
Enya

I had a fantastic experience buying an engagement ring from Samara James. The website is really well laid out giving a chance to see up close and from every angle the style of ring you want. Shah was incredibly helpful and patient on the phone with my many questions, and helped me choose exactly the... Read More

0.3

10-Nov-2019
Stephanie

Harriet service way excellent, the went the extra mile to help me undertand how to look at a diamond and see which one was best for my needs! No pushy sales processes here, they explain what they are selling and leave you to judge - I'll certainly be reccomending them Read More

0.3

10-Nov-2019
Ava

Fantastic, Isabelle explained everything to me in depth, and no question was too much trouble. I'm sure she's been through it a million times before but she takes the trouble to expalin! Read More

0.3

09-Nov-2019
Leah

Customer service is brilliant. Was given advice for the perfect ring for my now fiancee. Communication is prompt as well. Had to resize the ring and it was done with no problems at all and returned to us much quicker than I had expected. Read More

0.3

09-Nov-2019
Meghan

Sticking to terms and conditions and not taking advantage over someone's personal circumstances when enticing them into buying a product. Using a free re size as a way of saying the ring is now used and un-reusable. Stuck with an expensive ring after the engagement didn't happen Read More

0.3

05-Nov-2019
Cadence

Service was very efficient and personable from the moment I contacted Samara James for an appointment. Our visit to their showroom was memorable, Shan was most helpful, knowledgeable and professional. My diamond ring has now arrived and it has exceeded all expectations.......I love it! Read More

0.3

03-Nov-2019
Lois

Friendly service and prompt delivery. The ring was stunning Read More

0.3

02-Nov-2019
Petra

From start to finish Samara James have been excellent.

It's definitely worth getting an appointment, you get the full experience from picking your exact diamond and ring to finding out what ask the specifications mean.

I am so happy I managed to find the place!!

Thanks... Read More

0.3

01-Nov-2019
Sandra

The service was excellent, there was a limited amount of time available to provide the ring I was keen to have. Everything came together and a truly fabulous ring was delivered on time. First class. Read More

0.3

30-Oct-2019
Anita

After nearly a year of visiting jewellers in various towns/cities around the country, I came across Samara James on an online search. My partner and I wanted an engagement ring that was personal to us and different from the norm.

We booked an initial appointment to go into their showroom... Read More
GET IN TOUCH
We're on hand to make sure you get the best quality and value for your bespoke jewellery. Contact us today.
-
BY PHONE

01 9011 201

9.00am - 5:30pm. 7 days a week.

BY EMAIL

We aim to reply within 24 hours.