WHAT OUR CUSTOMERS THINK ABOUT US
Our Latest Reviews
We're proud of our satisfaction record, and not afraid to shout about it.
We believe that honesty is paramount. We make diamond jewellery because we believe that we can offer you an outstanding service at an outstanding price. So when we found Feefo we were delighted to add it to our website. Everybody claims they are special, but the only judge is you.
Feefo is an independent review system that gives you the chance to rate products and services within a range of Excellent to Bad. Whatever you record with Feefo, good or bad, it is posted immediately onto our website for the whole world to see.
We cannot edit or change your response in any way and are delighted to see that most of our customers have been pleased with our service.
Take a look at our most recent feedback, or visit Feefo by following this link.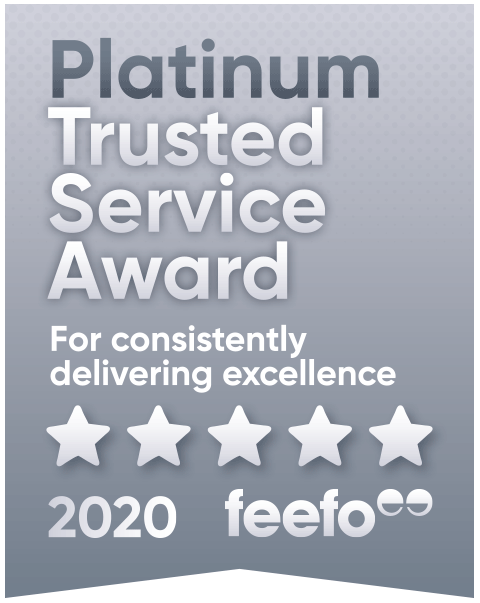 Date
Product
Score
Customer Comment

0.3

04-Jul-2020
Bespoke Diamond Wedding Ring

Throughout our experience of purchasing both engagement and wedding bands from Samara James we have experienced nothing but excellent personal and caring service. We are grateful to all the staff, especially Isabelle more recently but also everyone there who kept us informed and looked after us as... Read More

0.3

03-Jul-2020
Devon

They provided an outstanding service from beginning to end. They spoke at length about the diamond qualities, cut etc. It was great that we managed to get a sample in silver to see how it looked. The delivery was not supposed to be for another two weeks but as we would not be here at that time... Read More

0.3

02-Jul-2020
Devon

excellent service. Ring arrived sooner than expected. A beautiful ring bought for our Diamond Wedding anniversary Read More

0.3

02-Jul-2020
Rachel

Samara James were excellent all round, their expert advisers helped every step of the way and gave excellent advice that was in my best interest not just the interest of the company. Would definitely recommend Samara James. Read More

0.3

01-Jul-2020
Logan

The communication and professionalism from first contact was superb. The information given to me was excellent. Rob was amazing and helped me choose the perfect combo of ring and diamond. Read More

0.3

29-Jun-2020
Emma

Highly professional service Read More

0.3

25-Jun-2020
Harriet

Professional service from placing the order to receiving it. The sales person who dealt with the order was really helpful when explaining the different clarity & cuts. The ring came 1 week quicker than quoted which was an added bonus. Read More

0.3

25-Jun-2020
Chiquita

Very attentive service over the phone, I was able to discuss all the options and received expert advice to make my choice. Read More

0.3

23-Jun-2020
Endellion

Purchased white gold diamond earrings for a 33rd wedding anniversary during lock down. For me this was a substantial amount of money to spend especially when I couldn't visit the showroom and see the product in advance. Earrings were as beautiful as I hoped and were delivered on the promised day, 2... Read More

0.3

23-Jun-2020
Princess Catherine

Response to my enquiries were extremely quick , very polite and professional. Service excellent. Read More

0.3

20-Jun-2020
Lucretia

Despite all the difficulties of the covid-19 pandemic I was treated as a valued customer, fairly, politely and sympathetically. An excellent firm to do business with. Read More

0.3

20-Jun-2020
Bespoke Diamond Wedding Ring

Professional and friendly. Read More

0.3

19-Jun-2020
Bespoke Multistone Diamond Ring

Very helpful and patient and despite the fact everything was done over the telephone, they were able to talk through and understand what I wanted doing. Read More

0.3

19-Jun-2020
Skye

Amazing rings gorgeous and flawless . Very very happy with this . Read More

0.3

18-Jun-2020
Maisie

Professionally and attentively helped by Kieran. Isabelle and Rob at Samara James.

We were willing to place cut (H&A, a must in our opinion), colour and clarity above carat. In other words small exquisite diamonds over a large stone with less sparkle.

We really liked trilogy rings and... Read More

0.3

18-Jun-2020
Julie

I received a very professional customer service from Rebecca.
The diamond ring that we bought is stunning, I am very happy with my purchase. Read More

0.3

16-Jun-2020
Orchid

Great service and advice; and flexibility when we changed our minds! Read More

0.3

15-Jun-2020
Sofia

Very helpful throughout the process in providing updates, helping me understand some of the specifics of purchasing such a product. Made me feel like I was dealing with people I could trust. All round brilliant customer service. Read More

0.3

13-Jun-2020
2.0mm Vintage Style

When dealing with any queries or questions, the team have been very helpful and quick to get back to me. Read More

0.3

11-Jun-2020
Gillian

My fiancé and I ordered our ring at the beginning of the Coronavirus Pandemic. The support and information we received from all of the colleagues at Samara James was excellent. They were diligent and caring in their approach and quick with their responses.

We are delighted with the service... Read More

0.3

11-Jun-2020
Poppy

Excellent customer service. I bought over the phone due to the current circumstances and I was a little apprehensive but I didn't need to worry. I love my engagement ring. I would definitely use again and recommend to friends and family. Read More

0.3

10-Jun-2020
Anastasia

I decided to take the plunge to buy my partner a substantial diamond solitaire ring as a way of acknowledging my thanks and love for her support, friendship and love over our 14 years together. After much searching of the web due to the coronavirus restrictions I came across Samara James website.... Read More

0.3

09-Jun-2020
Sylvia

Excellent service. Very helpful Read More

0.3

08-Jun-2020
Mabel

The dedication, knowledge and attention to detail from Nickie was 110%
I was completely clueless about diamonds. Nickie talked me through and explained the difference between clarity etc.
The help and advice was second to none.
Would definatly use the company again in the future. Read More

0.3

07-Jun-2020
Sandra

Samara James were excellent from order to delivery of an incredibly beautiful engagement ring. Phoned me to help with balancing the right combination of cut, clarity and colour. Webchat helpful too. A lockdown proposal made perfect by a ring my (now) Fiancee loves. Thanks guys for bringing such sparkle... Read More

0.3

07-Jun-2020
Aisha

Samara James service was unbeatable. The showroom was stunning and easy to get to with parking. I had the absolute pleasure of dealing with Shan. Shan is a true asset to the organisation and was the only deciding factor on buying through Samara James. He firstly answered a call just before store... Read More

0.3

05-Jun-2020
Valentina

I bought a proposal ring for my girlfriend from SJ and it was one of the best experiences I have ever had as a customer. As a man with zero interest in diamonds, jewellery etc... I felt like Gollum from lord of the rings towards the end of my appointment with Kieren.

Definitely recommend it... Read More

0.3

03-Jun-2020
Bespoke Multistone Diamond Ring

Samara James have been very helpful from first correspondence and all the way through the receiving the ring. There was a very slight issue after ordering however the level of customer service afterwards was second to none. The staff kept me up to date throughout every stage to make sure I was... Read More

0.3

02-Jun-2020
Madison

the service was great Read More

0.3

29-May-2020
5.0mm Modern Court

Rob and the Samara James team have been fantastic throughout the process of choosing a ring design, sourcing the diamond required and the service since. Glad to be buying from them again. Plus recommended to a number of friends who have had a great experience too. Read More
GET IN TOUCH
We're on hand to make sure you get the best quality and value for your bespoke jewellery. Contact us today.
-
BY PHONE

01 9011 201

9.00am - 5:30pm. 7 days a week.

BY EMAIL

We aim to reply within 24 hours.